CREA IS A PRIVATE SCHOOL SPECIALISING IN MARKETING, COMMUNICATION, CREATIVITY AND DIGITAL AND LUXURY MARKETING, OFFERING BACHELOR'S AND MASTER'S COURSES AS WELL AS LIFELONG LEARNING COURSES.
Professional bodies and partner organizations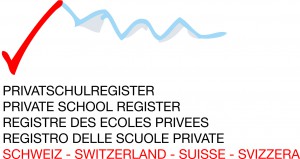 The registry of private school aims to certify the good quality of the educational programs offered by its members and guarantee seriousness and reliability towards the public, authorities and all the swiss and international students.
The foundation carries out the role of information desk and consultation regarding the school that are members of the registry.

CREA is a member of the FSEP – the Swiss Federation for Private Schools – whose mission is to spread awareness, internationally, of the high level and value of our private educational institutions. Around 100,000 students attend the 240 FSEP schools.
Any school wishing to become a member must have a recognised "quality assurance" certificate. Thus, being an FSEP member is a guarantee of quality and professionalism. Each year, potential students in Switzerland and abroad contact the Federation to find a school that meets their requirements.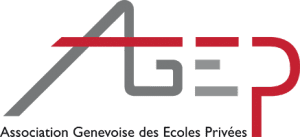 L'AGEP – the Geneva Association of Private Schools is the equivalent of the FSEP at canton level, in this case, the canton of Geneva. This organisation plays an important role in raising awareness of schools to businesses and the public.
Edcom – the European Association of Communication Agencies is an organisation active in Europe and promoting inter-school exchanges with different courses, summer schools and competitions. This provides new opportunities at international level for our students.
Accreditations

In August 2014, CREA obtained eduQua certification (2012 version, higher skills). This recognition certifies the quality of our institution, based on criteria imposed by eduQua. The certification lasts 3 years. Today, Switzerland has around 1,000 educational institutions with eduQua certification.

IAA – The International Advertising Association has a mission to accredit training courses that prepare students in the areas of marketing and communication.
As a specialist school in these areas, our courses are IAA certified.
ECTS Credits
The European system for educational transfer and accumulation of credits is a points system developed by the European Union, whose aim is to facilitate the understanding and comparison of courses in different European countries. The acronym ECTS, an abbreviation of "European Credits Transfer System", is the term most commonly used for practical purposes. The ECTS system is mostly applied to university courses.
We confirm that our Bachelor and Master courses are based on the ECTS system, linked to the Bologna Process. The Bologna Process is not an institution recognising the ECTS credits but was responsible for setting up the system to quantify courses (face-to-face teaching, research work, personal studies, etc.) carried out by a student.
The system for attributing credits, the internal commissions for validating teaching concepts, as well as the different verification bodies (school management, checks of potential job areas, etc.) are also based on regulations proposed by the Bologna Process.
Like many private universities and other higher education establishments, we adhere strictly to this Process. Indeed, as we always point out very clearly, our qualifications are awarded by a private school.
When it comes to the question of our credits being recognised by other institutions, we are able to answer positively with regard to the European and International market. Very many universities (both state-run and private) recognise our courses and the value of the credits granted to them. On the other hand, Swiss universities do not recognise private qualifications (as we explain clearly during our information sessions and personal interviews). This market is now opening however, which will be favourable to all parties.